Pricing
Private Health Funds
Smart Talk speech pathology sessions are claimable from most health care funds. To see if your fund covers Speech Pathology contact them regarding their rebates on the following codes:
30 minute initial assessment session
Code: 310
45 minute initial assessment session
Code: 310
60 minute initial assessment session
Code: 320
Reports:
Following the assessment session, you will receive verbal feedback about your child's performance. Additionally, you may choose one of the following: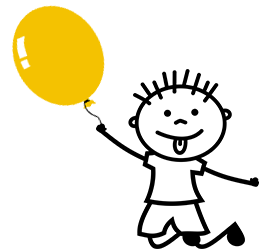 30 minute therapy session
Code: 340
45 minute therapy session
Code: 340
60 minute therapy session
Code: 350
Travel Fee:
$2 per kilometre
A travel fee applies to school visits when only one client is being seen from the school.
Cancellation/ Missed Session Fee
Please provide prior notice to cancel a session or a $55 cancellation fee will apply.
Allied Health Care Plan
An Allied Health Care Plan is a medicare-rebated funded program that consists of 5 (maximum) rebates per calendar year for Allied Health services such as Speech Therapy. You can speak to your GP about whether your child would be eligible for this plan. 
Sessions are paid to us in full, our receptionists will submit your claim to Medicare and you will be refunded $52.95 from Medicare within 24 hours. Please note that there will be a gap. 
FaHCSIA funding "Helping children with Autism Initiative"
Smart Talk is registered to provide services to children diagnosed with Autism Spectrum Disorder (ASD) or Pervasive Developmental Delay (PDD) through our consortium partners Friends of Autism.
The funding is up to $6000 per financial year (up to a total of $12000) and is specifically for early intervention for the eligible child.
Please note that a $10 admin fee will be charged for FaHCSIA funding.